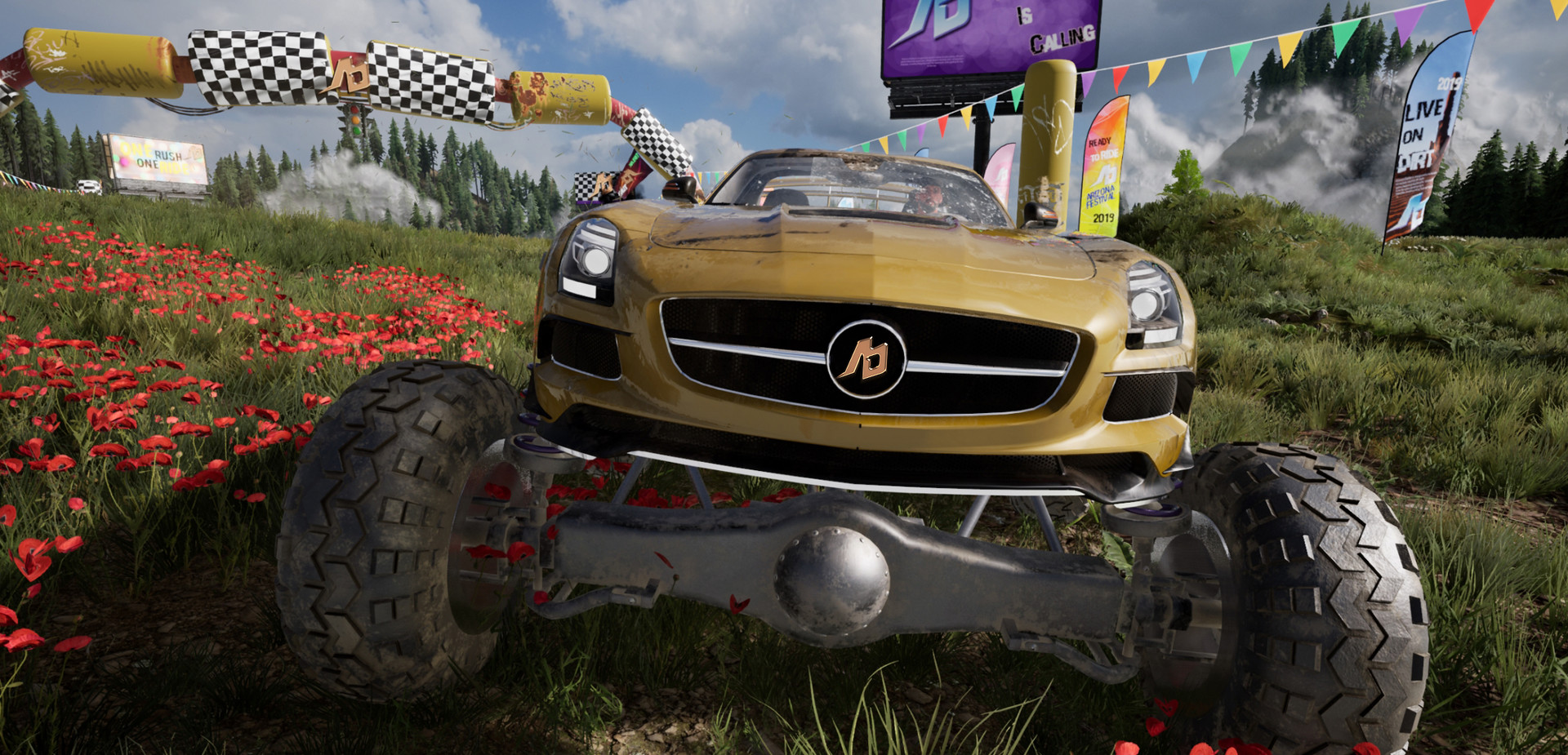 Welcome to the Arizona Derby, home to the most insane off-road racings and the ultimate competition that brings together the world's best racers, pimping up their expensive supercars, storming them of the most exotic off-road tracks, all over the world.
These guys with ease turn their million-dollar machines into off-road rigs, crash them over hills like they're nothing…This is Arizona Derby's lifestyle. It's all about insane racings at crazy off-roads around the globe and you're invited to do so.
You will be given the first car and yours is to show skills, pack fame and earn more; one by one, to take it to the top. You will have to beat the world's best off-road gangs and their bosses at the harshest track conditions. When you beat all gang members, you'll compete with their bosses. Each boss has its weak side and you need to find it and utilize it in order to leave them in dust and dirt and take a win.
On the way to stay competitive, you will upgrade, customize, tune and buy new rides from over 87 supercars, check around the garage, and do your best preparation, proving to the world who's the real off-road boss.
Here you can choose to tweak the car, putting different parts and colors to make it insane, a unique rig that you will be proud of; also tuning, upgrading, buying new cars, and selling the old one for okay money. Also, you may want to put your car to offroad test before you get to the world or you can do the AquaMarine water offroad test that we brought to you to see how your car behaves under the most complex conditions.
Arizona Derby inviting you to unlock and play at 30 most intense tracks, at 6 world's best locations for an extreme offroad drive. Yes, you hear extreme, and it's nothing but action-packed mud going through down big wheels, while you evading, crashing, and handling thousands of horsepower machines all across the hills, pumping nitro, overtaking other gang members, preparing for final races with the level Bosses. Each race has its own unique setups and needs you to learn and ride in order to become's Arizona Derby Champion.
Gang members will try everything to defeat you or to block you from heading away, and you need to prevent it, to drive, to pump your steering wheel to show your skills on these roads completely.
>